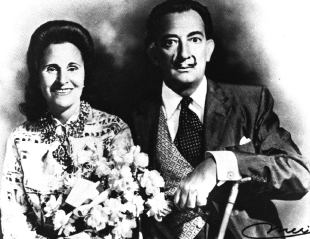 Wedding Portrait of Salvador and Gala Dali - 1958
Photographed by Meliton Casals.
---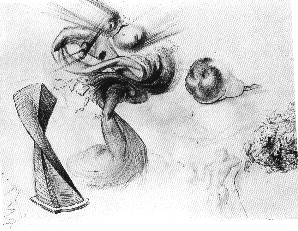 Compote and Fruit. 1956 pencil
---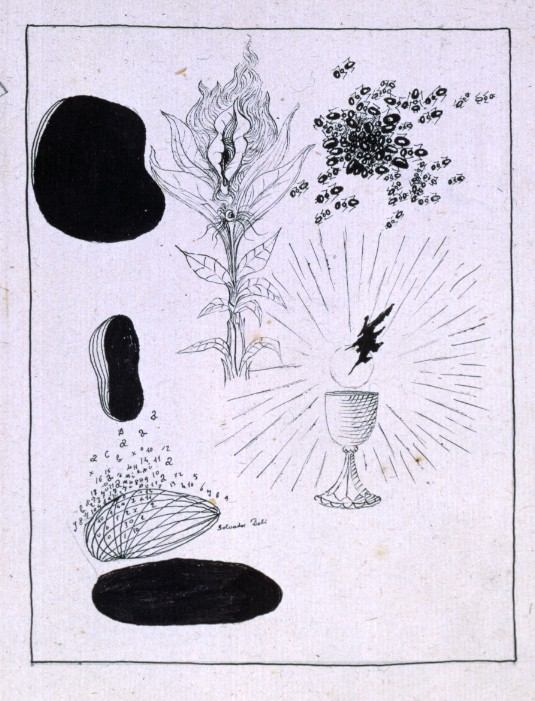 "Untitled"
---

Cubist Study of Figures on a Beach. 1923-25 ink
---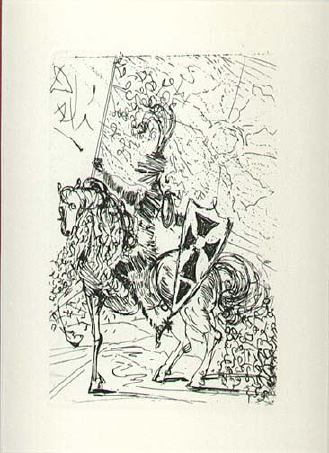 El Cid, sketch
---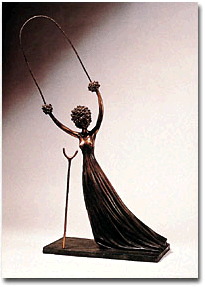 Alice au Pays des Merveilles 1977
(Alice in Wonderland)
---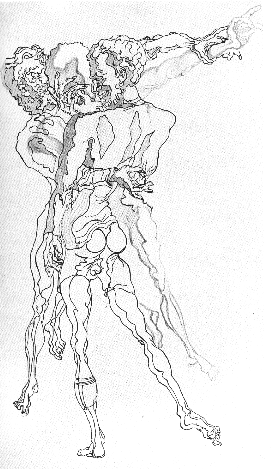 Figures after William Tell. 1932 red and black ink
---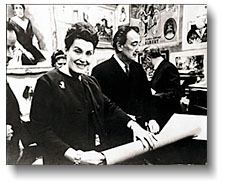 Dali and art collector Mrs. Lucas

---

The Bullfighter, (image one)
---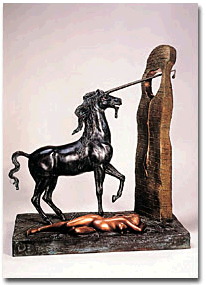 L'Unicorne, 1977
(The Unicorn)

---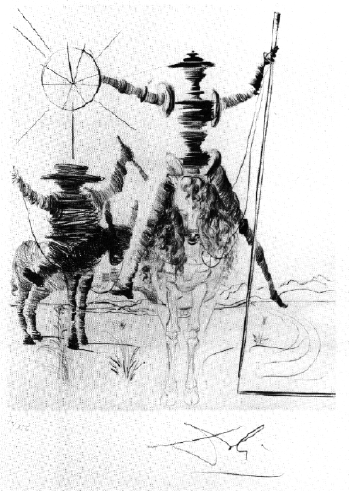 Don Quixote and Sancho, 1968
---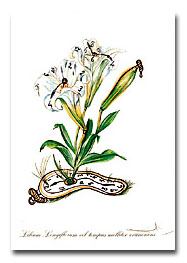 Lilies of Time
---


The Young Master Himself said he could remember his birth
and visualize it simply by closing his eyes and rubbing his eye lids.

---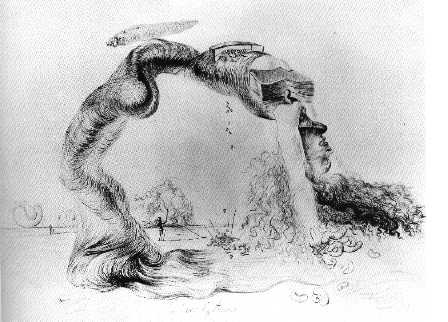 The Hysterical Arch. 1932 ink
---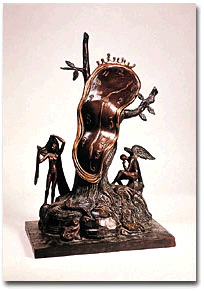 Noblesse du Temps, 1977
---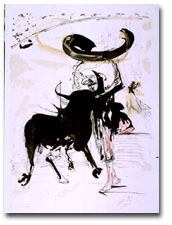 The Bullfighter, (image 2)

---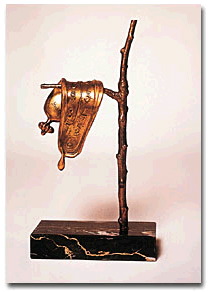 Persistance de la Memoire, 1980
(The Persistence of Memory)

---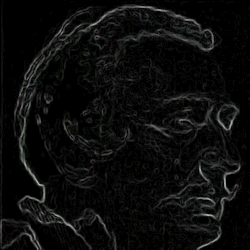 "Dali" By George Bailey
---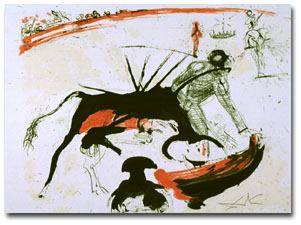 The Bullfighter, (image 3)
---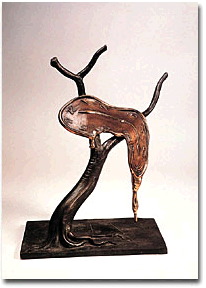 Profil du Temps 1977
---

At another great Central Florida Theme Park

---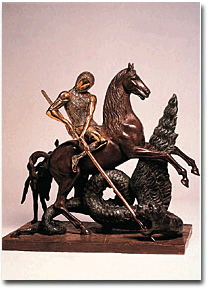 Saint Georges et le Dragon, 1977
---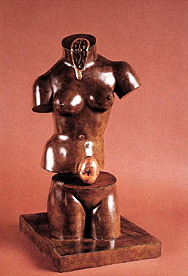 Venus Spaciale, 1977
---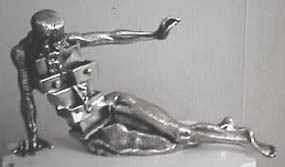 .Le Cabinet Antropomorphique, sterling silver

---

The Bullfighter, (number 4 of 5)
---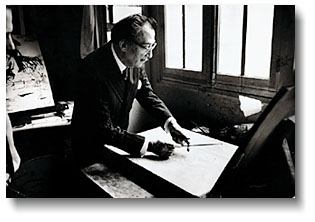 Dali working his magic.
---

Kissing Tulips
---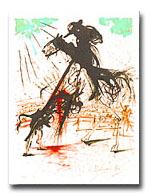 The Bullfighter, (5 of 5 in series)
---

Kneeling Figure: Decomposition. 1951 ink
---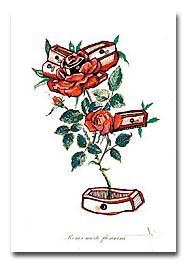 Roses of Memory

---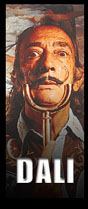 There Will Never Be Another
Salvador Dali

---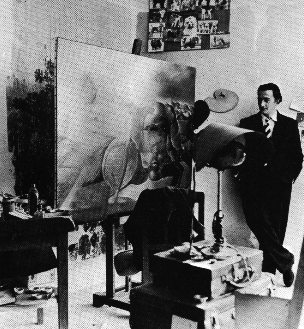 Dali with completed Endless Enigma
---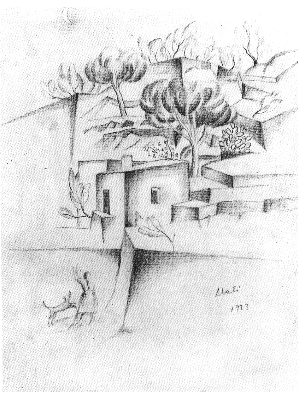 Barracks-Cadaques. 1923 Pencil
---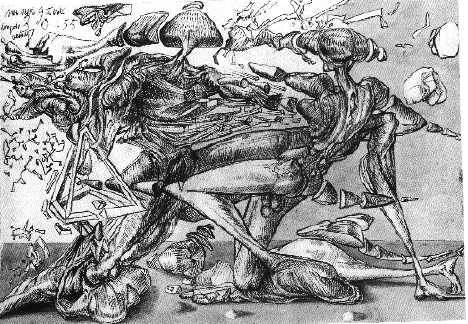 Combat. 1955 ink
---

Soft Watch Exploding. 1954 ink
---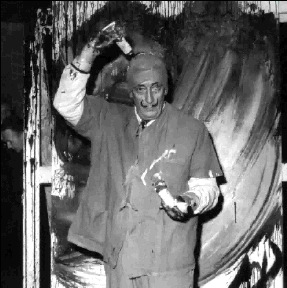 Dali in Paint
---
Please Stop here if easily offended by Nude Art and move on to The Early Works
You may remember the following image as the scull on
the back of the butterfly covering the mouth of Jody Foster,
on the box cover to the movie Silence Of The Lambs. The
actual name of this photograph is Salvador Dali In
Voluptate Mors, 1944 Photographed By Philippe Halsman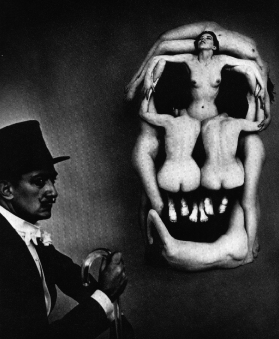 ---
Dali Gallery Home | The Photos | The Early Works | The Masterpieces | More Paintings | The Religious Pieces | Thoughts of Home; Spain | Salvador Dali Chat Room | Inspiration Gala | More Surrealim | Starving Artist's Gallery

---
Many of the above Sculptures and Ink Drawings may be purchased through Silverstate Fine Art http://salvadordali.com/dali_frame.html

---
Questions or Comments send me an E-mail or sign my guestbook.